Custom Test Date Request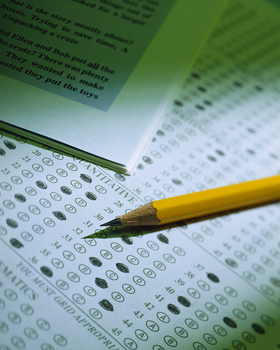 PLEASE READ CAREFULLY BEFORE REQUESTING A CUSTOM DATE

Custom test administrations are arranged for special circumstances only. Requests for custom test dates can be made by clicking the request button below. Custom tests must begin and finish during normal business hours (8am -5pm) Monday through Friday only.

Custom dates cannot be made during holidays or university breaks.

Custom dates are subject to staff and room availability. We cannot guarantee any specific request. Flexibility in scheduling may be required.

Your request will be answered within 3 business days. If you have not received a response, please email Hensley@wcu.edu.

Requests must be submitted AT LEAST ONE WEEK PRIOR to your preferred date. You should list at least 2 alternate times.

Please investigate the exam you wish to take so you will know the amount of time required BEFORE scheduling. All testing must conclude by 5PM.

Once a date and time have been approved, payment must be made within 24 hours in order to hold your requested time. If no registration with payment within 24 hours your tentative time will be forfeited.

CUSTOM EXAM PAYMENTS ARE NON-REFUNDABLE.

Please bring your paid receipt with you when come to the testing center. This will be your email confirmation.

Results from custom tests are delivered by the same process as regularly scheduled tests. Refer to the test you are taking for specifics.