Robotics with Legos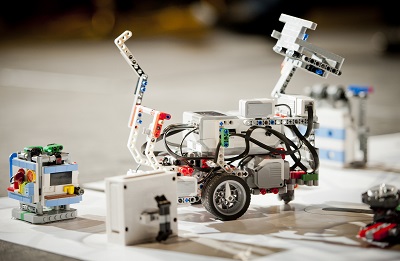 PLEASE USE FIREFOX, INTERNET EXPLORER, OR EDGE WHEN SUBMITTING THIS ONLINE REGISTRATION. Mobile versions of Chrome and Safari are not compatible.

June 10-14 (4th-6th) REGISTRATION NOW CLOSED
June 17-21 (3rd-5th) REGISTRATION OPEN
June 24-28 (6th-8th) REGISTRATION NOW CLOSED

9am to 4pm Daily | Camp Bldg Rm 139

The camp will run from 9am to 4pm daily, but will conclude with a demonstration to which all parents are invited from 1-2pm on Friday.

Early Registration by June 1 is $119.00 per student. After June 1 the regular cost is $159. Spaces are very limited.

You will receive an email confirmation once your registration is successfully received.

If you have questions about your registration, please contact Educational Outreach at 828-227-7397.