Contemporary Native American Art Symposium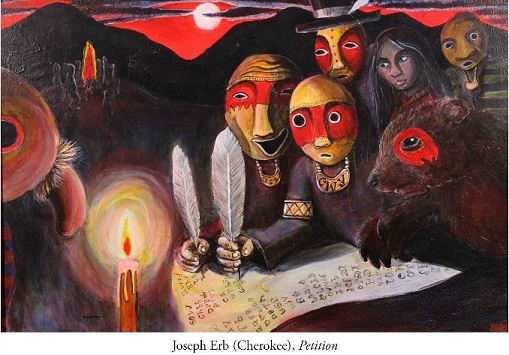 The Symposium has reached maximum capacity! Registration is now closed.

Although the symposium is full, you can still watch for free online through our Live Stream Video! Please visit arts.wcu.edu/symposium to access the Live Stream off of the Bardo Arts Center website. The Live Stream will also be available through Facebook Live the handle @bardoartscenter and will begin streaming at 10am on November 10.

Contemporary Native American Art Symposium
Friday, November 10, 2017 | 9:00am-4:00pm: One-Day Symposium
Free Event | Registration Required
Bardo Arts Center Room 130 | Western Carolina University

PLEASE USE INTERNET EXPLORER OR FIREFOX AS YOUR BROWSER AS OTHER BROWSERS SUCH AS CHROME AND SAFARI ARE NOT SUPPORTED.

This project is supported in part by an award from the National Endowment for the Arts. Symposium attendees will have the opportunity to learn about a range of topics, from native language in contemporary art and collecting Native American art, to the business of contemporary Native American art and perpetuating cultural traditions.

Post-Symposium Events
5:00pm-7:00pm: Exhibition reception and gallery talk for Return from Exile: Contemporary Southeastern Indian Art | Free and open to the public, registration not required.
7:30pm-9:00pm: Ticketed Keynote Performance from Canadian First Nation electronic music group, A Tribe Called Red. Tickets are $25 and can be purchased at arts.wcu.edu/tribe. More details included on your registration receipt.

You should receive an order ID number and a separate email confirmation once your online registration is successfully submitted. If you do not, please email Hensley@wcu.edu.