Cullowhee Native Plant Conference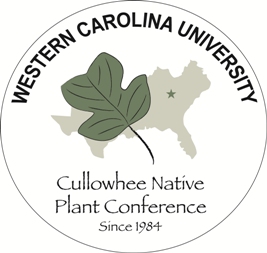 REGISTRATION IS NOW CLOSED

Please use Internet Explorer or Firefox as your browser when submitting this online registration. Other browsers are not supported. PLEASE DO NOT USE CHROME OR SAFARI.

The 2018 conference cost is $140.
4, 3 and 2 nights options are available for on-campus accommodations.

Before beginning, be sure that you have read the program descriptions on our website at http://nativeplantconference.wcu.edu. This will greatly assist you in making selections -- particularly in regards to hiking difficulty with the field trips.

You will receive a confirmation email as soon as your registration is successfully received. If you do not receive a confirmation, please email Hensley@wcu.edu or call 828-227-7397.

Note that closed field trips or sessions will no longer appear as options on the registration form.